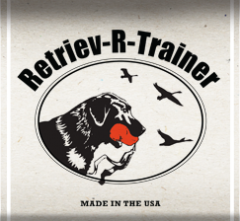 Started in 1965, Specialty Products Company offers the Original Dummy Launcher (Retrieve-R-Trainer hand held launcher and Lucky Launcher II) along with a variety of dummies, shoulder and thigh stocks, power loads and other accessories. These products are specifically designed to complete your bird dog training; not only for hunting but for hunt tests and field trials. 
Today, RRT launchers are used in many fields including in Dog Training; Search and Rescue; and by Arborists in tree removal and tree surgery.
RRT canvas dummies are manufactured with a coated water and moisture-resistant fabric over foam. Their size and construction give the perfect reflection of a bird.  They hold scent well, either by applying the scent manually or storing them in an air-tight bag with harvested feathers and wings.
All the RRT products are made in the USA.